Politics with a Punch
Hosted by Jeff Crouere
All-Star 150th Show Celebration
Thursday February 2, 2023
Quarter View Restaurant, 613 Clearview Parkway, Metairie

Politics with a Punch is held bi-monthly on stage before a live audience. It is our own local version of "Politically Incorrect." It is a fast-paced, free-wheeling, no-holds barred discussion of what is happening in our city, state and nation.
Join us for another unforgettable edition of Politics with a Punch. We place a premium on having a good time and expect plenty of laughs as we discuss the controversies and the outrageous antics of our local leaders and scoundrels.
Our shows take place at Quarter View Restaurant, 613 Clearview Parkway, Metairie. This is an outstanding new venue that offers fine dining, a beautiful bar and plenty of free parking for our patrons.
Doors open at 6 p.m. for Happy Hour, networking and dinner. At 7 p.m. the musical entertainment will begin. So be sure to come early to enjoy the music and the delicious dining options prepared by owner Steve Pardo and his staff.  The show begins promptly at 8:00 p.m.
As usual, we have assembled another outstanding panel for our show set for Thursday night February 2. It will include some of our favorite all-stars plus a few exciting newcomers. This program will be another entertaining Politics with a Punch, a Louisiana Political Comedy Tradition. Check out our superb panel of All-Star guests for this special show!
Tee Ray Bergeron 
All-Star Comedian; Local & National Headliner; Punch Favorite  
Claston Bernard 
Former Congressional Candidate; Two-Time Olympian; LSU Track Star
Mimi Crouere
Activist; Author; Co-Host of He Said, She Said, WGSO 990-AM Radio
Ken Ferguson 
Teacher; Satirist; Impressionist, Playing Roles of Joe Biden & Dr. Fauci 
Arthur Hardy
Publisher, Arthur Hardy's Mardi Gras Guide
Hon. Hans Liljeberg 
Judge, Louisiana 5th Circuit Court of Appeal 
Hon. Ricky Templet
Councilman-At-Large, Jefferson Parish
Vince Vance  
LA Music Hall of Fame; Singer, Songwriter, Band Leader; NOLA Icon 
Tickets
Will Call
Tickets at the door are only $20.00 per person/$35.00 per couple.
Please RSVP by sending me an e-mail at jeff@ringsidepolitics.com with the number of people in your party as the tickets will be distributed on a first come, first serve basis.
Order eTickets in Advance
You can also purchase discount tickets ($15 per person/$25.00 per couple) in advance by selecting one of the options below.
Note: These tickets will not be shipped to you. They are eTickets and will be available at the door.
Please print the receipt that is sent to you be email and bring it with you.
Click the button below to purchase a Single ticket.
Use this option to purchase one or more single/individual tickets. You will be directed to the PayPal website to complete your purchase.
Click the button below to purchase "Couples" tickets.
Each "Couples" ticket purchase includes a pair (2) tickets.
You will be directed to the PayPal website to complete your purchase.
Thanks again for your support of Politics with a Punch. Without you and other friends, we could not have such successful events each and every month.
Hope to see you Thursday February 2!
Stay Tuned for More Information about Upcoming Shows in 2023!
Jeff Crouere
Host, Politics with a Punch
P.S. For sponsorship of the event and advertising opportunities, contact Jeff Crouere at #504-669-6076 or jeff@ringsidepolitics.com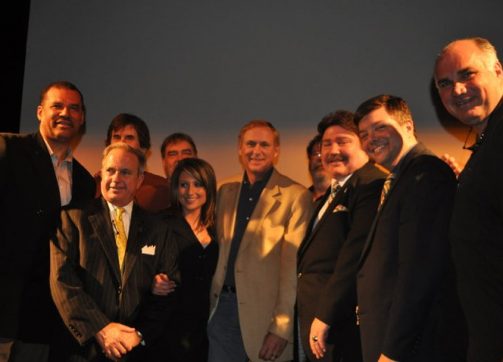 Politics with a Punch Panel March 31, 2011